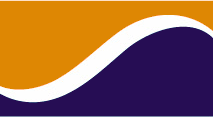 Grand Valley Region Citizens for a National Park commends the Grand Junction Economic Partnership and the GJ Chamber for their recent historic resolutions endorsing re-designation of the Colorado National Monument to the nation's 60th national park. 
That GJEP and the  GJ Chamber now join the GJ Downtown Association and GJ Downtown  Development Authority and cities of  Grand Junction, Fruita, and Palisade, the Palisade Chamber and Tourism Board, the Daily Sentinel, Colorado National Monument Association and Fruita Rotary as well as  business leaders like Tillie Bishop, Tim Foster, Jamie Hamiliton, Bruce Benge, Josh Penry, Robert Bray and hundreds of other citizens, businesses and organizations who carefully evaluated all the facts and chose to support park status should speak volumes to our community about its intrinsic value and harken back to 1907 when our community first spoke with one voice to  aspire to create a national park.
Creating a national park not only fits the stated missions of GJEP and the GJ Chamber to diversify our local economy but  as importantly it comes to our community virtually free.  Tourism is among the cleanest, most coveted industries in the world.  Visitors don't regularly use our emergency services, infrastructure or schools but their dollars greatly benefit all three.
 The painful reality is that  Mesa County unemployment numbers hover above 9 percent and local lodging and sales tax revenues are significantly down.  
  The Colorado National Monument is one of few  in the entire country to meet every stringent qualification to become a national park.  Areas with national parks are universally considered desirable places to live, visit and do business.
 Today,  our community stands together in an inspired and vital way, on the shoulders of  community visionaries  who proceeded us,  to create something truly great and good for generations to come.   100+ years after John Otto's original petition for park status the time for draft legislation to  make it happen  is finally here.  We hope everyone who loves this valley grasps this once in a lifetime chance to join Otto's legacy and create the nation's 60th national park.   It's easy to learn more and  send letters of support to Congressman Scott Tipton and Senator Mark Udall through  our website  at www.gjforparkstatus.com.  
If you have ever gasped in wonder at its shadows and light, powered your bike beyond it's long crest at sunrise and hiked or reflected in it's sheltering canyons you already get it.   Because of you we stand at the cusp of  local and national history.   Thank you for your support.
Terri L. Chappell
Grand Junction Region Citizens for a National Park.